Functieomschrijving
What SAP CDC is all about?
Let's talk using an example!
Imagine you own an online retail store that sells a variety of products, from clothing to electronics. You have a large customer base, but you struggle with managing their data and providing a seamless shopping experience. You also want to implement a loyalty program to reward your most loyal customers.
This is where SAP CDC comes in. With SAP CDC, you can easily collect and manage your customers' data, such as their contact information and purchase history, all in one place. This allows you to personalize their shopping experience and offer targeted promotions based on their preferences.
Additionally, SAP CDC includes a loyalty program module that enables you to create and manage a rewards program for your customers. This can include point systems, exclusive discounts, and other incentives to keep your customers coming back.
With SAP CDC, you can not only streamline your customer data management but also enhance your customers' overall experience. This can result in increased customer satisfaction, loyalty, and ultimately, sales for your business.
What we as Acorel do.
Working as a team, we analyze and develop solutions for our customers using SAP products to implement their corporate processes from specification and conceptualization, during implementation, up until the testing and go-live.
We support our customers throughout the whole IT project cycle.
Vereisten
What are we looking for?
We are seeking a motivated and enthusiastic individual to join our team as an SAP Customer Data Cloud Consultant.
This role is ideal for someone who is passionate about technology and is looking to build a career in SAP. we offer you the opportunity to take off as SAP Customer Data Cloud (SAP CDC)​ Consultant!
Learn and understand the SAP Customer Data Cloud platform, including its features, functions, and capabilities.
Work with senior SAP CDC specialists to assist in the implementation, configuration, and support of the SAP CDC platform.
Collaborate with cross-functional teams, including developers, architects, and project managers, to ensure the successful delivery of SAP CDC projects.
Have a basic understanding of Database, REST & JSON, OAuth & SAML, HTML, CSS and want to deepen your knowledge.
Good communication skills with a quick grasp, good analytical thinking, and enjoy solving technological problems.
What we offer
A professional environment with challenging SAP implementation and transformation projects for well-known customers and hidden champions
A passionate team with a hands-on mentality that welcomes you with open arms.
Flexible workplaces: With us, you work flexibly and mobile, at our comfortable locations or from home.
With individual further development opportunities, you fully exploit your development potential.
Cool team events, attractive benefits, and of course lots of fun.
Are you interested? Would you like to bring us further with your experience and expand your expertise with our strong team? We look forward to hearing from you! Join us and be part of the ACOREL family!
of
Apply with Indeed
onbeschikbaar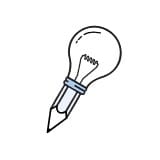 Hybride werken
Afhankelijk van je functie werk je ongeveer 2 dagen op locatie en de rest vanuit huis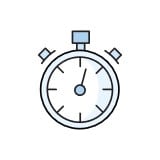 Flexibele werkuren
Zolang je aan je werkafspraken voldoet, bepalen onze werknemers zelf hun werktijden tussen 08:00 en 19:00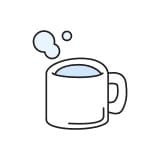 Thuiswerkbudget & vergoeding
Een vergoeding plus een persoonlijk budget waarmee je je home-office naar jouw wensen kunt inrichten
Mobiliteitsregeling
Je krijgt een leaseauto of reiskostenvergoeding
(€ 0,19 per kilometer en een vergoeding per maand voor gebruik eigen vervoer)
25 Vakantiedagen
Wordt elke 2 jaar in dienst met 1 vermeerderd
(tot max. 28 dagen per jaar)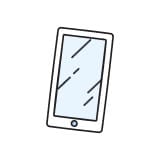 Laptop & Telefoon
Smartphone met internet (t.w.v. €600,-) en een nieuwe laptop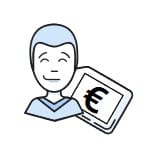 Winstdeling
Richtlijn is 10% van het operationeel resultaat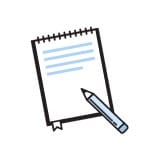 Persoonlijk trainingsbudget
Persoonlijk in te zetten studiebudget van € 1.500,- en 2 studiedagen per jaar
Staat er geen vacature

voor jou

bij?


Herken je jezelf in een of meerdere van bovenstaande omschrijvingen, maar wil je eerst meer informatie? Stuur dan een e-mail of neem contact op met onze recruiter:
Telefoon & Whatsapp +31 6 820 90 624